Allen Hex Socket Countersunk Head Bolts
Allen Hex Socket Countersunk Head Bolts
Categories: Allen Bolt,Allen Screw, Countersunk head bolt,Self locking screw,nylon patch screw,Hex socket cup screws.Stainless steel screws.
Tags: Countersunk socket cap
Brand: Allen Socket
Socket Head Cap Screws, which are also known as Allen head screws are stock items at Lightning Bolt in many materials sizes. These screws come with a hexagonal cross-section socket in the head and require an Allen wrench or hex key to drive them into the material and secure them into a structure
Allen keys protect against the unintentional stripping of fasteners. Since they are used with hexagonal fasteners, they'll "grip" fasteners better than other common screwdrivers and wrenches. This strong gripping action protects fasteners from being stripped during installation or removal
Furniture Repairs– Allen screws are an essential piece of hardware for securing furniture in its place. It allows assembling the furniture without adding any unnecessary bulk pieces. Their compact design makes them discrete in appearance and strong in fastening
This screw finish coating Nylok patch screws are also known as nylon patch screws. A nylon patch is a pre-applied thread-locking coating (typically Nylon), which is fused to the internal or external threads of a fastener. The nylon patch is dry to the touch and ready for use right out of the box.
Countersunk Head Bolts are flat headed bolt fasteners with hex socket drive into the head. Countersunk bolts have a cone-type neck with a flat head. Flat Head Hex Socket Bolts and Flat Head Socket Cap Bolts are other alias of hex head bolts.
This countersunk head bolts which Material can be stainless steel, carbon steel, titanium, aluminum. etc.Metric and Inches are available
Non-standard sizes, materials, and finishes are available to order as specials, including small volume manufacture, modifications and custom parts made to drawings.
Need Custom Screws for Your Industry?
As a 20-year industry experience manufacturer with a factory equipped with precision machines, we can provide, from consultation to production, a one-stop solution for you.
About Us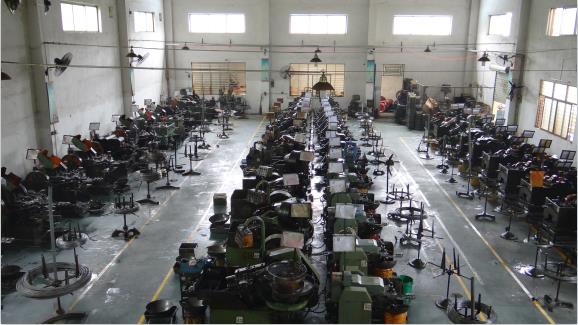 Shenzhen Heat Hardware Co., Ltd is a leading custom screw manufacturer in China founded in 2000 years. We are specializing in custom screws, security screws, Sems screws, Chicago Screws, Weld Screws, Long screws, Micro Screws, Thumb Screws, Set Screws, Custom bolts, carriage bolts, nuts, and other custom Fasteners. With more than 20years of industry experience. We have serviced over 20000customers including the aerospace industry, automotive industry, electronics, mechanical and electrical products, robots, the Medical industry, communications industry, Outdoor sports products, smart appliances, etc. we can provide one-stop fastener customized service for you no matter what kind of custom fastener you need.
Related Products
Contact Us
Are you looking for screw manufacturers?
24hours online Service
Blogs