Heatfastener
Flange Screws
Manufacturers
We're a leading flange screws manufacturer of specialty fastening solutions for demanding industrial applications. Our area of expertise is custom Flange Fasteners including flange screws, flange bolts, flange nuts, flange washers manufactured from high-quality, Plastic, Carton steel and stainless steel, etc materials. We can also manufacture them per your specific request.
Heatfastener Specialty Manufacturing has been working with original equipment manufacturers for over 100 years, providing excellent and timely customer service. Our team of highly trained professionals utilizes only the latest technology and processing methods to manufacture all of our flat washers. We carefully monitor each washer to be sure it is made to precision. You'll be satisfied with the end results.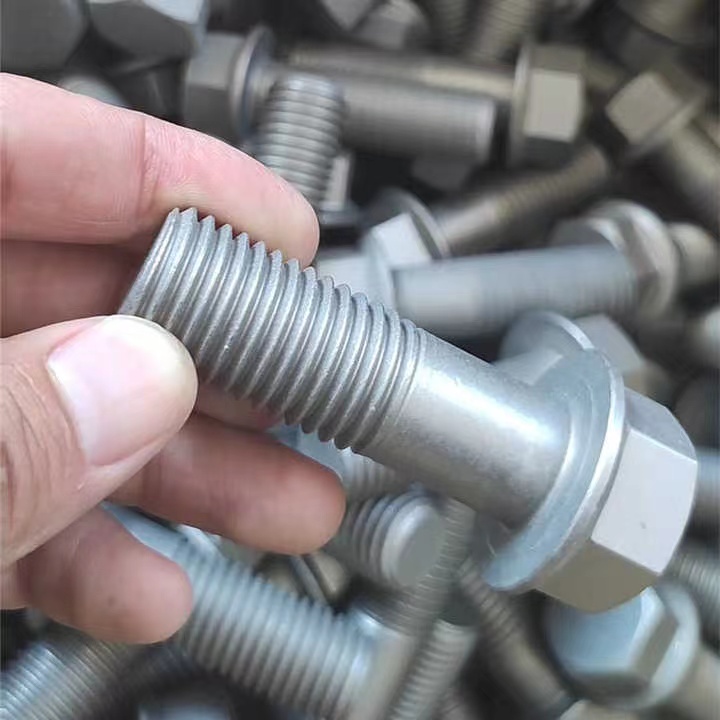 Flange Fasteners-Flange Screws, Bolts, Nuts, Washers
Flange Screws & Flange Bolts feature by the ridge of the bolt head. The bolt's circular flange under the head acts like a washer to distribute the load and is designed to provide the same holding power as a washer. They are many types of flange screws and bolts
Serrated flange screws bolts: with teeth-like serrations, serrated flange bolts are one-piece bolts that bite into surfaces to resist vibration. This bolt is identifiable by the ridge or surrounding the bolt head, this built-in washer under the head of the Bolt acts to distribute the clamping load over a greater area. Also, the serration help in preventing the vibration of the nut from moving the fastener, thus maintaining the holding power of the nut. Hexagon nuts with flange and serration are mostly used in joining wood and plastic.
Indented hex flange screws can be used as an option to a more costly trimmed hex head screw. They are available as thread forming, thread-cutting, and machine screw threads.
Indented Hex Flange Lag Screws: This hex cap style screw is a one-piece hex-washer head screw with a flat bearing surface, spaced threads, and a gimlet point. Some manufacturers prefer hex flange bolts over traditional lag screws because they do not require flat washers. stainless steel or The galvanized finish offers increased resistance to corrosion.
Flange Washers are washers with a raised inside diameter with a flange base. This allows them to be used in applications where a large bearing surface is needed but the material it is resting on is soft and can be damaged easily
Flange Nuts look like a standard hex nut from one side, but the bottom is widened into a circular flange, creating a bell-like shape. Manufacturers serrate the bearing surface of that flange to create serrated flange nuts, allowing for a better grip on the surface of the joint. Flange nuts are commonly used to speed up assembly operations or in areas where their larger bearing surface can cover oversized holes or slots The additional bearing surface also serves to distribute the pressure of the nut over the part being secured, reducing the chance of damage or to loosen. There are two types of flange nuts flange lock nuts, which are prevailing torque type lock nuts, and serrated flange nuts, which are free spinning but have a serrated bearing surface to grip the mating surface
Application of Flange Fasteners
Need Custom Bolts For Your Industry?
As a 20-year industry experience manufacturer with a factory equipped with precision machines, we can provide, from consultation to production, a one-stop solution for you.
Contact Us
Are you looking for screw manufacturers?
24hours online Service
Related Articles